Your Top Banking CRM Questions: Answered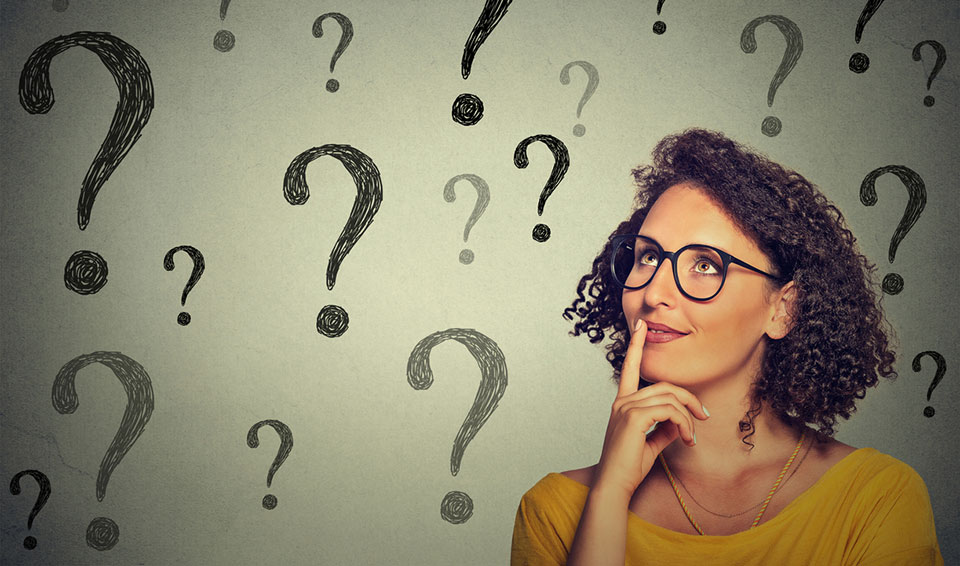 As a team of former bankers, 360 View understands that adding a CRM to your technology stack is a significant investment. You've probably got a lot of questions on your mind as you consider all of the options available to you.
Over the years, we've gotten a lot of these same questions from customers and other banking professionals we've spoken with at conferences, on webinars, and during product demos. So, we decided to compile a list of the most common CRM questions we receive and answer them right here.

Check out the top six questions we are asked about CRM software for community banks and credit unions.
1. Do we need to hire a full-time employee to manage the CRM?
This will vary by institution. Some banks or credit unions may not need to hire a full-time employee to manage CRM, but rather, these duties can be allocated as part of an existing individual's job description. An institution may even consider identifying a group of employees to oversee the system administration. However, others will want to bring a designated CRM administrator/manager on board. Regardless, identifying the right person or team and understanding the importance of the role and responsibilities is key. No matter how small your team is, this is an attainable venture.
2. What department should own the CRM?
There is no one-size-fits-all approach when it comes to CRM ownership, as this will depend on the structure of your organization and the resources you already have in place. However, we do recommend that your CRM is not seen as purely an "IT project" as many other technical solutions are. To be organizationally successful, CRM is owned by every department, however we find that administration of the tool typically resides in Retail and/or Marketing.

Regardless, the CRM administrator should have the power to make decisions about the technology, but these decisions need to be informed by a CRM committee with representation from all business lines.
3. How much ongoing vendor support do I get with a CRM implementation?
Ongoing support will vary across different vendors. Some may bring in outside consultants to manage implementation or customizations after the sale, while others manage ongoing support internally.

At 360 View, we understand the commitment each institution makes when implementing CRM and we understand the financial industry. We offer dedicated resources and a scalable process to help clients succeed, such as training opportunities across multiple channels, from in-person classroom training to virtual events to on-demand videos. Our online Community Forum allows clients to access training materials and videos as needed, as well as connecting with our support and training teams, even other client users. We also host a 360 View user conference each year where you can learn CRM best practices and share about your experiences with fellow system users. We handle system updates and release enhancements, so you always have access to the latest features and functionalities.

It's important to consider the vendor resources available to you not only before and during implementation, but after you're up and running.
4. What if we're not culturally ready for a CRM?
This is something we hear a lot from banks that are hesitant to take the CRM plunge. While you may not feel like a CRM is a cultural fit for your organization, you won't be able to get away without one for much longer. The rise of digital-only banks and increase in millennial and Gen Z banking customers has made customer experience a top priority for banks of all sizes. Without a robust CRM platform, you won't be able to deliver the highly personalized, digital experience your customers have come to expect. If you think "we already know" our customers—beware. Your competitors with CRM's already know more!

We believe that buy-in for a CRM must come from the top down. Understanding that CRM is not just a technical change but a cultural one as well is the first step. Setting positive expectations with clear communication can go a long way in gaining user buy-in.
5. What is the success rate of CRMs in banks?
A study by Cornerstone Advisors found that despite the resurgence in CRM investments by banks and credit unions over the past two years, most financial institutions lack a clear CRM plan established by senior leadership or a scorecard with realistic targets. This points to the importance of gaining executive sponsorship and cultural buy-in before you head down the CRM road. We've seen higher success with our clients because we typically work with financial institutions that have taken these foundational steps.
6. What is the true value of a CRM?
If your bank is on board for the cultural shift that comes with CRM technology, your investment can deliver real value across multiple areas of your business. A CRM provides a central location to house critical customer information that you can use to create exceptional experiences, and increases efficiency and productivity by eliminating manual processes. Additionally, you can strengthen your sales team through greater accountability and transparency around goals and incentives. That's why a CRM isn't just a sales tool or a marketing tool — it can power your entire organization for real, large-scale growth.
Transform Your Business with the 360 View CRM
If you want to learn more about 360 View, let us know! Fill out the form below and we will be in touch.