Community Bank Uses Profitability Insights to Make Real Change
When Providence Bank & Trust realized they needed a better system for customer relationship management, they found the 360 View growth platform to be the key to increased profit and real, positive change.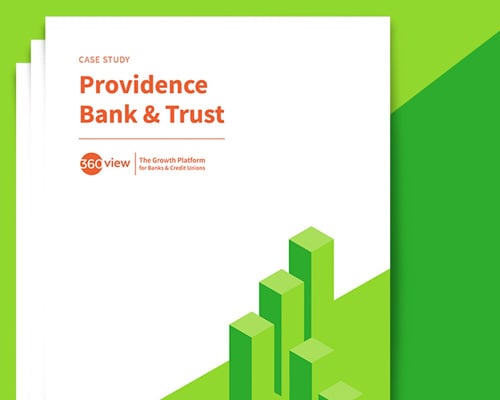 Are You Ready to Grow? Schedule a Demo.
This one-on-one demo is much more than just an introduction to 360 View. We want to understand what you're struggling with, learn about your existing processes, and share our firsthand experience from working with hundreds of banks in our 30+ years in the financial industry.
Want more great content? Check out these articles.