How to Jump Start Your Idle Banking Customers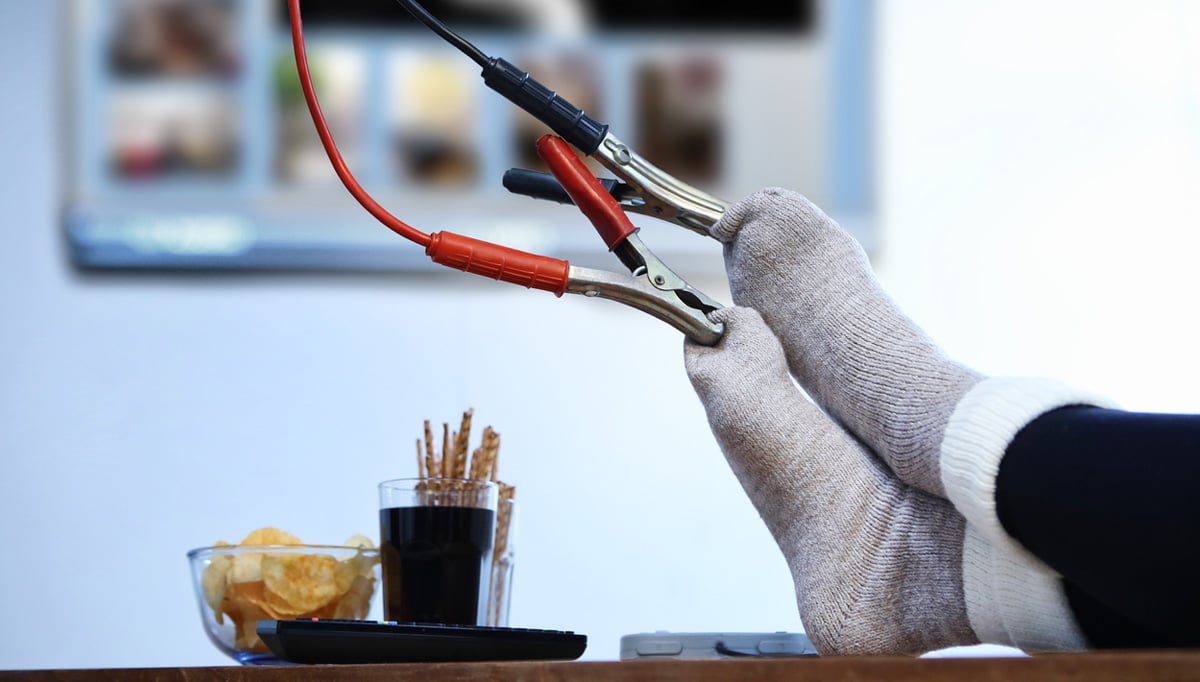 Re-engaging dormant customers is a profit-making engine you don't want to ignore.
The engine that takes you nowhere is no engine at all. Whether it needs a jump-start or a simple punch on the accelerator, the engine that makes motion is the one that gets you to your destination. For financial institutions, that destination is a profitable year driven by an active, engaged, and profitable customer base. If bank marketers would spend as much energy, money, and focus keeping current customers engaged as they generally spend trying to acquire new customers, the improved bottom line would be surprising. Not only do engaged, product-active customers add to the profit column, but converting inactive customers into active customers changes the loss column and translates to a double win for the bottom line. Using proven marketing tools and implementing a plan to jump start that engine, and then to keep it going, is something your financial institution should be all about. Here's what you need to know.
Different Customer Journeys: Onboarding vs. Ongoing
New customer onboarding is a different experience for customers compared to maintaining a healthy ongoing relationship with current customers. The onboarding journey is important and predictive of the likelihood that an institution retains a customer, but there are important differences in the requirements of each. In short, for onboarding, have a well- planned and efficient process that focuses on easy account set-up and strategically timed, regular communication. Automating the onboarding process using the right marketing technology to ensure on-point communication is a key to success. Attrition is greatest in the first year, so thoughtful implementation of your onboarding strategy is non-negotiable. Building trust happens during this phase, so build intentionally.

In contrast, the ongoing customer relationship is about building a deeper, more personal relationship. Business Wire summarizes an important finding from the Javelin study "Convert 'Silent Attrition' into Banking Engagement and Profits" regarding the difference: "Promote engagement first, cross-sell later – Make it convenient for the customer to move through the onboarding and activation phase of their lifecycle, and then build deep relationships with targeted cross-sell." Your ongoing relationship with current customers should be marked by personalized communications, more product-based contacts like strategic cross-selling, and loyalty activities/offers that acknowledge longevity. Know the difference and execute accordingly.
Be Proactive. Prevent Disengagement Before it Happens.
The best engine is the kind you keep fueled and running regularly. You want to keep existing customers engaged and happy; the pay off is not small. Khalid Saleh at Invesp reminds us, "The probability of selling to an existing customer is 60 – 70%, while the probability of selling to a new prospect is 5-20%." A CRM with robust marketing automation tools is a best friend for this task. For example, automated trigger campaigns are a great way to schedule regular and personal communications with existing customers. Types of useful triggers include balance changes, loan maturation, and milestone birthdays (like age 40 or 65 when life changes impact financial interests). For CRMs that have analytic tools, you can couple the age profile with wealth and demographic data to more successfully offer retirement planning or life insurance products to the best customer candidates.

In addition to trigger campaigns, capitalize on personalized contacts like automated birthday emails and cards or a product offer generated from a targeted segmentation. Offering a current customer the right product at the right time sends the message that you are paying attention and keeping their needs and wants front of mind. Use all the data you gather about your customers, whether through the core banking system or even more efficiently through a CRM, to know more about who the customer is—then do the work of having a relationship with them. Demonstrate you know your customer at every digital transaction and marketing opportunity. Wunderkind states, "According to Accenture, 91% of consumers are more likely to shop with brands that recognize, remember, and provide relevant offers and recommendations."

Don't forget loyalty events for current customers including educational events, anniversary- related discounts or product specials, and institution-wide activities like customer appreciation events. Another effective loyalty reward is offering your customers an annual financial check-up. A valuable relationship builder, it communicates your institution's proactive care and intent and affords you the opportunity to review customer accounts and goals and make necessary adjustments. These types of regular personalized touches with your customers keep them engaged and increase loyalty and retention.
For Customers Already Idle, Here's How to Jump Start Them
The important first step is to determine which of your customers you consider inactive. For example, how long must an account be inactive for you to consider it dormant? Is the customer a single account holder? For multiple account holders, is the full relationship inactive? After setting the criteria, identify those customers. Here, a good CRM is extremely helpful and a time-saver; for instance, you can create automatic triggers in the CRM to assign follow-up activity to an employee once an account becomes inactive. Do a careful analysis of the characteristics of these customers so that you understand who they are and the best way to communicate within the demographic. For example, some customers may respond quickly to an email or text, whereas others may prefer a standard letter sent via USPS. After you know your audience, use their preferred method of communication and reach out. Again, personalization here is powerful, so make the initial contact one that capitalizes on every piece of customer data you have available (e.g., transactional data, profile information, product preferences). Make an initial contact focused on reacquaintance and not on hard sales.

From here, develop a customer-specific response plan. Answer questions like, "How often and how many times should you reach out without a response?" "After some period of non-response, is a reward or discount offer appropriate to entice a response?" "What steps should you take after receiving a response, and how specifically should you cater that response to the demographic of each customer?" If your financial institution has the right marketing tools, consider automating a series of contacts for your entire dormant customer population in which they hear from you regularly until they respond or until a predetermined period of time passes. Don't forget, after you launch your "jump start" plan, be sure to design in a way to measure the plan's performance and tweak your methods as the results begin to emerge.
Spending the time and money to recognize and find your dormant customers, then to implement the plan to woo them back to an engaged relationship with your bank or credit union is energy well spent. Saleh reiterates, "Existing customers are 50% more likely to try new products and spend 31% more, when compared to new customers." The translation of these statistics to the bottom line of your institution is significant. These idle engines are worth jump-starting. Get the engine going, and you and your customer are going where relationships are satisfying and profitable.
If you want to learn more about 360 View, let us know! Fill out the form below and we will be in touch.