How to Create a Digital Customer Experience Program [Webinar]
Duration: 30 minutes
As customers continue to expect personalized, immediate service in all industries, traditional banks are under pressure to make real change, fast. Have you created a digital customer experience program that aligns with these new expectations?
360 View can help you get started. Watch our webinar now to learn about the three essential components of a successful program.
This webinar will cover:
The Current State of Customer Experience

3 Essential Program Components

Personalization

Cross-Channel Consistency

Usability
Webinar Host: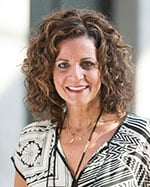 Joyce Colin
National Sales Representative | 360 VIEW
As a previous CIO for a $1.8 billion commercial bank, Joyce directed bank-wide technology strategies, with a background in business process automation. Her 28 years of banking experience spans Operations, Data Processing, Core Banking Systems, CRM Implementations and Information Technology. Currently she is a national sales representative for 360 View providing insight into sales and service automation, enhancing business processes and improving overall customer experience through the use of 360 View CRM.